RGM is a market technology leader with cutting edge, full digital, high frequency switching (> 50kHz) technologies with either FET, IGBT or SiC with very high efficiencies, smaller in size and lighter in weight, with different cooling options like water, air, convection or heat pipe cooling.
Major companies, who want to step ahead and above the competition need to invest in their leading role and will be interested in RGM as technology booster and long-term partner to lead and win this race.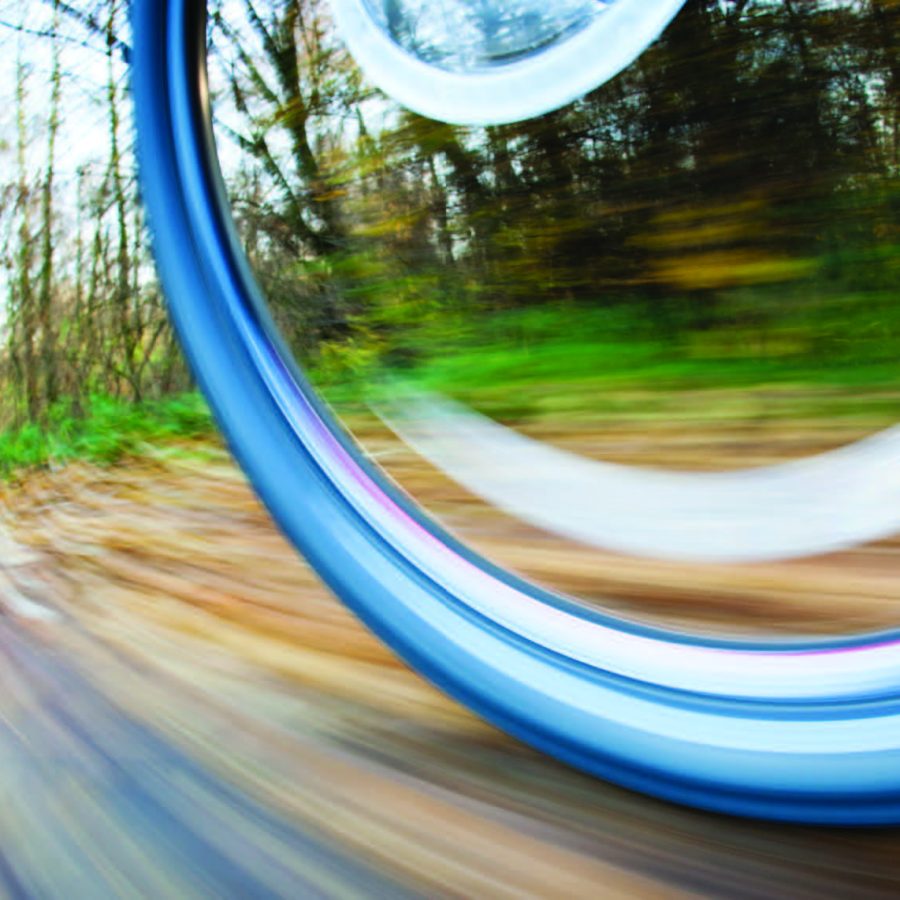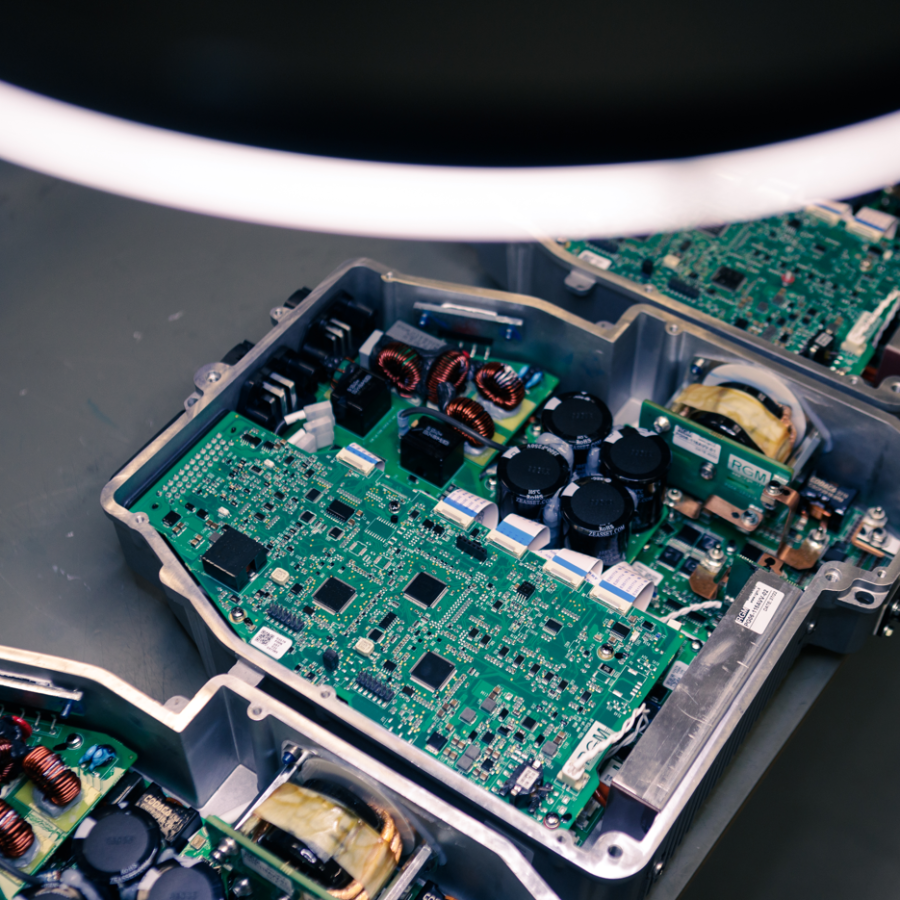 Some of our latest developments
4 kW Power Electronic Drivetrain & Control Unit
An air-cooled AC/DC/AC multi-functions power unit providing on-board charging mode and e-motor drive mode plus several additional functions.
Applications:
5kW class power hybrid and electric vehicles drivers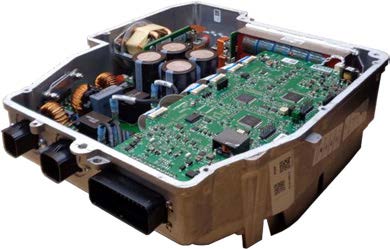 10 kW Class Insulated Bidirectional DC/DC Converter
The fundamental RGM brick for insulated DC/DC conversion. A unique battery converter which provides full management of 50 V batteries, to integrate them on a 750 V.
Applications:
Hybrid telecom, MILD hybrids, Electric/Hybrid Off-Road Vehicles, system integrators, batteries manufactures, rental operators who aim to offer smart battery solutions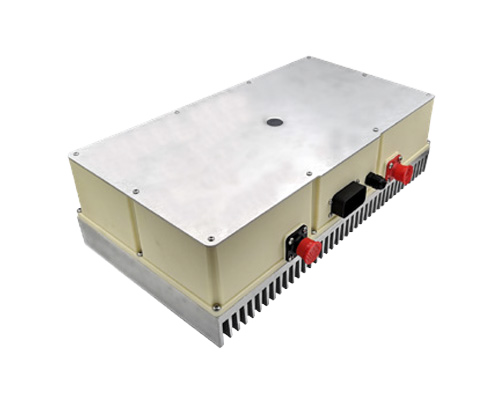 20 kW Hybrid Fridge Electronic System (H-FES)
On-board Electronic power conversion system managing a mobile fridge in hybrid or full-electric mode.
Applications:
Hybrid refrigeration systems, trucks, containers, trailers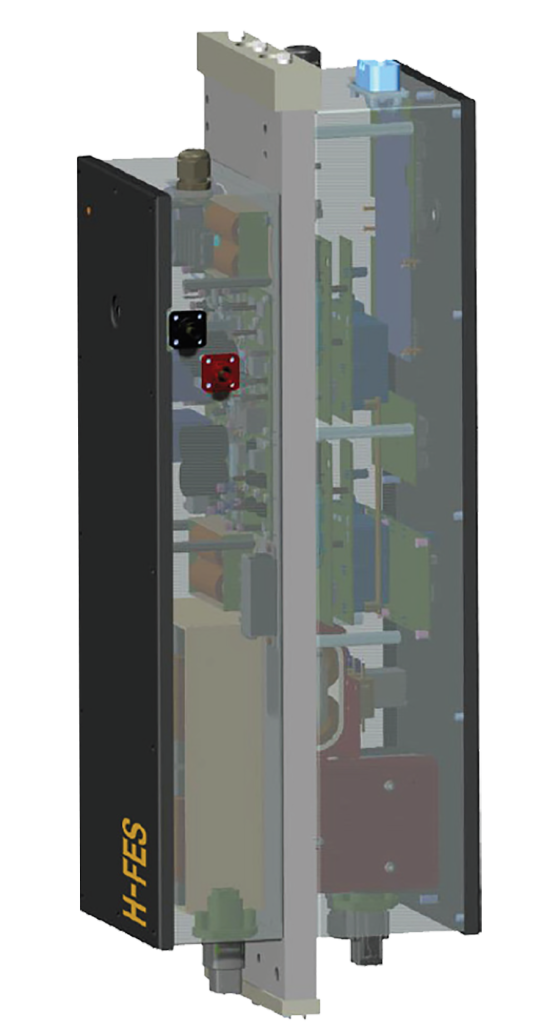 50 kVA Power Class Conversion Combo System
A liquid cooling AC/DC/AC power converter system delivering AC output from an ICE driven PM generator or the grid source, supported by a bidirectional DC energy buffer.
Applications:
Battery driven Gensets
Energy Storage Devices
Fuel Cells driven Gensets
Smart grids
Hybrid/electric vehicles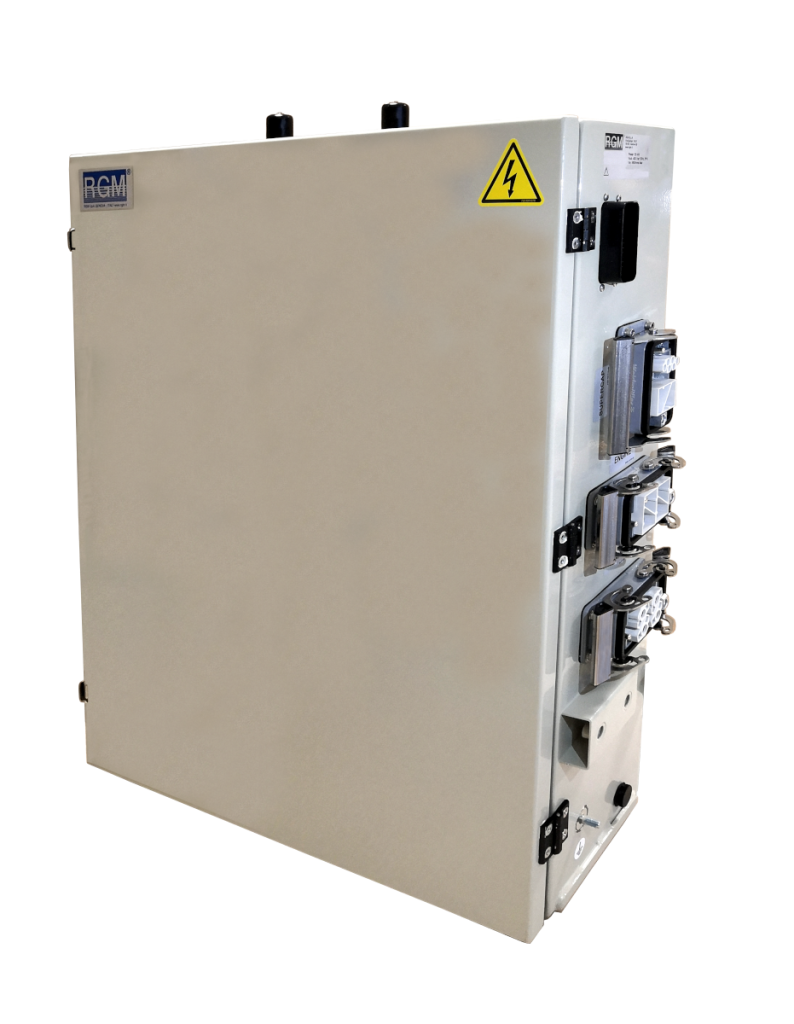 30 kVA Step Load Converter / Energy Storage System
An AC/DC/AC power converter system that charges Battery Pack from the Grid or a Generator (AC-DC charge mode) and provides AC Voltage (DC-AC export mode).
Applications:
Any industrial/residential storage system
Genset Manufacturers and/or Rental operators.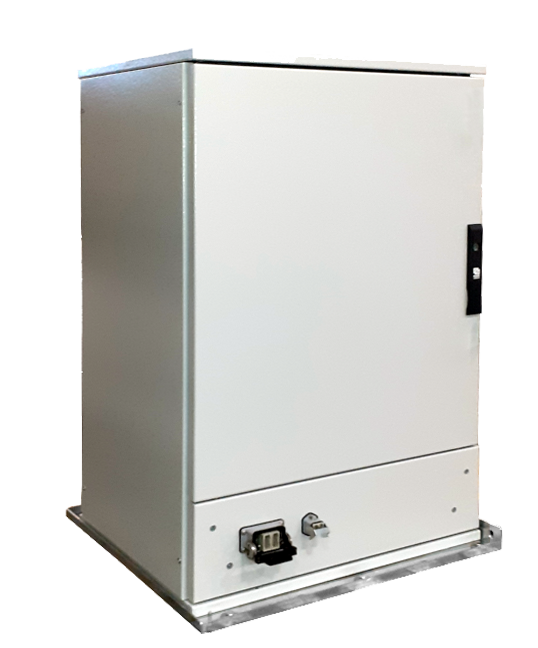 50 kW Integrated High Voltage DCDC Power Converter
A liquid cooling on-board DC/DC power converter system that converts an unregulated DC voltage from Fuel Cell to regulated DC and AC voltage.
Applications:
Fuel Cell Modules
Fuel Cell Electric Vehicles (Heavy duty trucks, buses, utility vehicle, rail)
Fuel Cell Generator Sets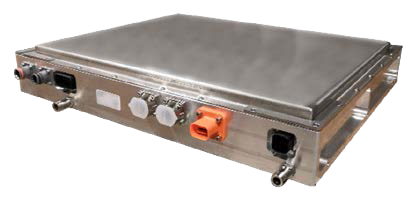 65 kW Galvanically insulated and Bidirectional DC/DC Converter
A liquid cooled execution DC/DC converter
Applications:
Electric / Hybrid Boats
High Power EV DC chargers
High Voltage EV DC Chargers
DC Grids
Smart grids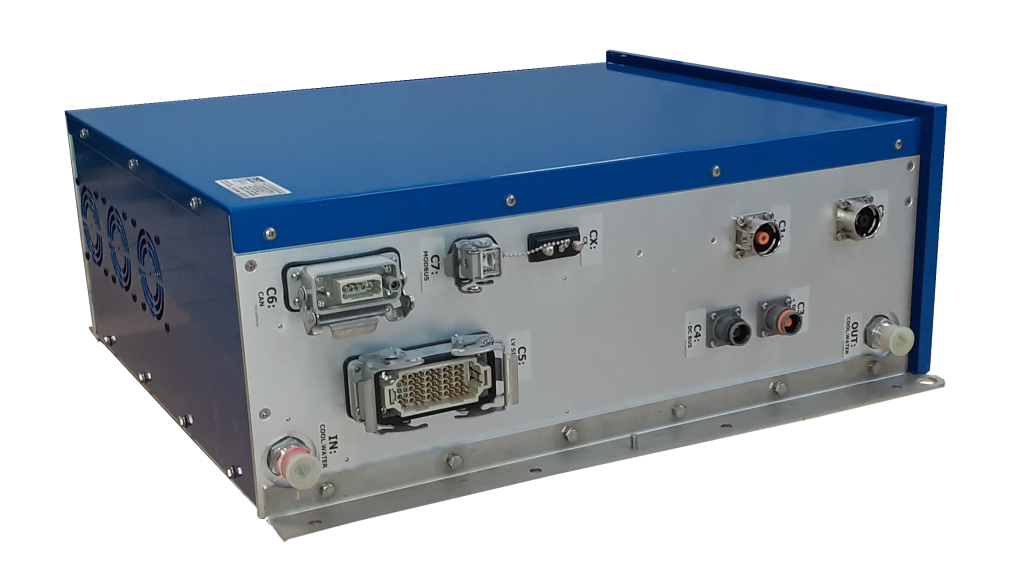 50 kVA class Hybrid Genset / Grid Power System
An extremely dense Power System delivering galvanic isolated AC / DC output from an ICE driven PM generator or the grid source and managing a DC energy buffer (supercaps or batteries).
Applications:
All that ones in which is mandatory to galvanically separate the loads from the input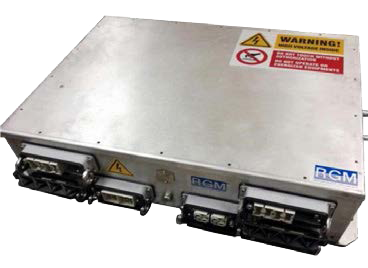 The products shown are intended only as examples of RGM's development capabilities and are subject to exclusive supplies and therefore not available for sale on the free market.